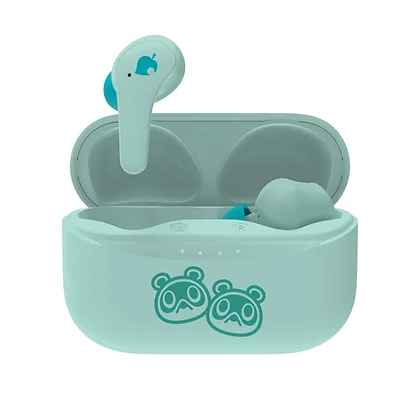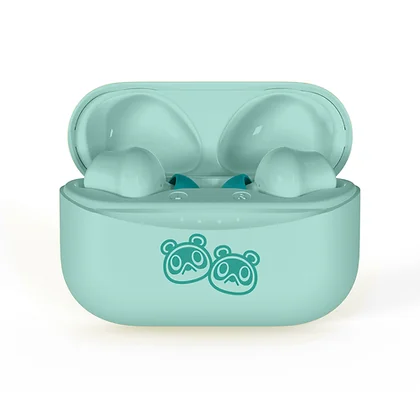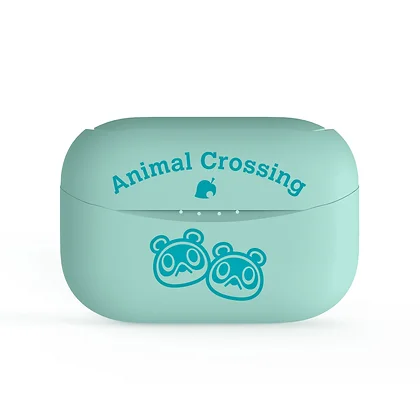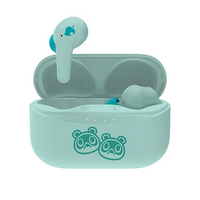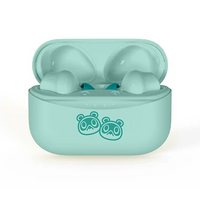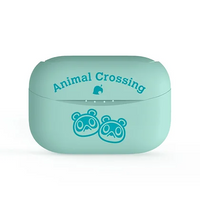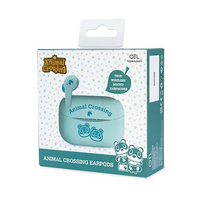 Nintendo Animal Crossing TWS Wireless Earphones (EUR)
In Stock - Ships from Miami Within 1-2 business days>
Region Free, Works on all consoles sold worldwide>
International Shipping>
INFORMATION
Nintendo Animal Crossing TWS Wireless Earphones.
Escape to a deserted island and stay connected with these charming Animal Crossing TWS Wireless Earphonds! Add a bit of fun while you create your own paradise wearing these wonderful wireless Animal Crossing earphones. 
These small, lightweight TWS Wireless Earphones deliver a full, rich and clear audio experience with deep bass, smooth mids and crystal-clear highs. Enjoy a premium sound experience with V5.0 Bluetooth techonology in each earphone. These wireless earphones are perfect for travelling, commuting and exercising. Type C USB charging case provides up to 6 hours of listening time with 3 further charges. Choose from two sizes of soft silicone eartips (small and large) to give a customised fit / create an acoustic seal for an even more immersive listening experience. 
*International clients: Economy International Shipping is free or discounted to most countries; By purchasing you are agreeing to wait 2 to 8 weeks from the date of purchase for delivery; most packages are shipped within 24 hours and tracking number is provided for all orders*