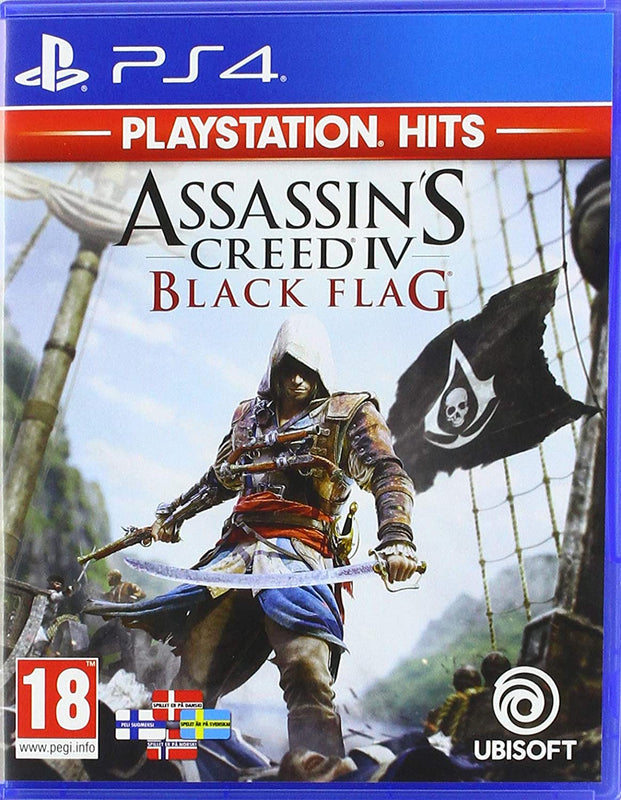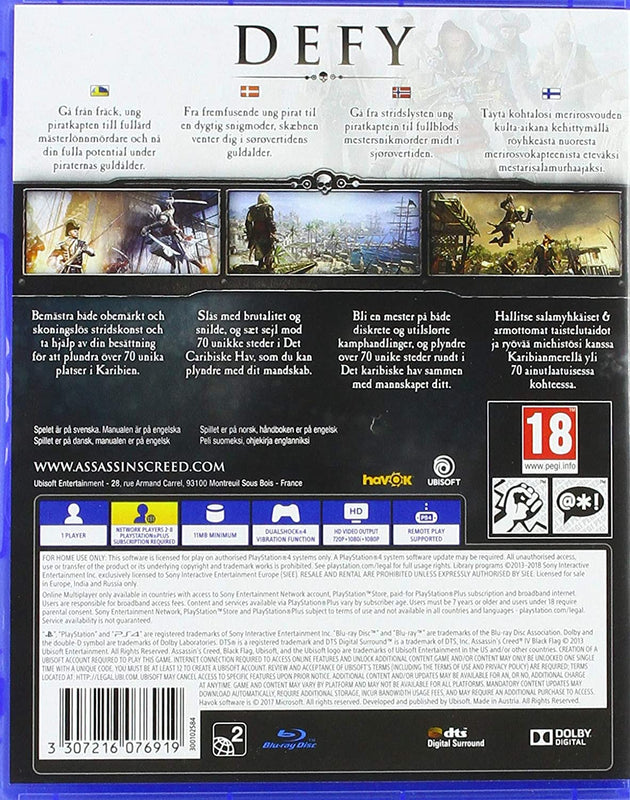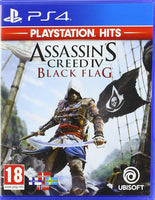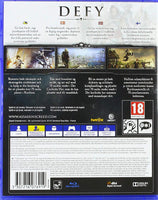 Assassin's Creed IV (4) Black Flag (Playstation Hits) (EUR)*
In Stock - Ships from Miami Within 1-2 business days>
Region Free, Works on all consoles sold worldwide>
International Shipping>
INFORMATION
Media type:
Physical Media - Disc
Compatibility:
Region Free & Compatible with all consoles
Language (DUB):
English
Language (Menu & SUB):
English
Assassin's Creed IV (4) Black Flag (Playstation Hits). Is an action-adventure video game developed by Ubisoft Montreal and published by Ubisoft. It is the sixth major installment in the Assassin's Creed series. Its historical timeframe precedes that of Assassin's Creed III (2012), though its modern-day sequences succeed III's own. Black Flag was first released for PlayStation 3, Xbox 360, and Wii U in October 2013 and a month later for PlayStation 4, Xbox One, and Microsoft Windows.
* European PSN Account may be required to redeem DLC codes from this product.
*International clients: Economy International Shipping is free or discounted to most countries; By purchasing you are agreeing to wait 2 to 8 weeks from the date of purchase for delivery; most packages are shipped within 24 hours and tracking number is provided for all orders*